A
Revolutionary

 Approach to Divorce

PROVORCE Professionals are highly trained in all aspects of divorce and related family matters. Each brings to the table their individual expertise and discipline to help keep the parties informed, on track, and moving toward their goals.

The PROVORCE Process bridges the gap between Litigation and Mediation and employs many protocols of Collaborative Divorce. It creates a new paradigm by retaining the best aspects of all three while eliminating certain shortcomings that have proved to be problematic in the past.

Is Provorce Right For Me?

Find a Provorce Professional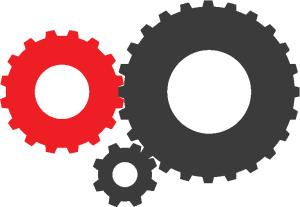 The

Pro

vorce Process Achieves a Peaceful Divorce Through Mutual Respect & Open Communication
The PROVORCE process consists of several focused sessions, not in a courtroom, but in a conference room with clients, attorneys and specialists present, such as mental health professionals, life coaches, financial experts and child specialists to address and resolve issues. The inherent imbalances of the marriage are neutralized, creating an even "playing field". Both parties have separate attorneys to represent them and assist in resolving issues as fairly as possible. All parties involved agree to work respectfully and honestly to find realistic solutions that meet the legitimate needs of both spouses.
When conflicts arise, the PROVORCE team helps clients understand each other's concerns, often enabling compromise and creative solutions. The goal is to reach a fair settlement in a timely and cost efficient manner, while providing an atmosphere that is healthier for everyone who is touched by the separation. Many people, for various reasons, are just not comfortable negotiating for themselves. For example, there may be an imbalance of power between the spouses that makes it difficult for the less powerful spouse to speak up for his or her own interests. In a Provorce you have your own attorney who will advocate for you and make sure you are heard.
The PROVORCE goal is to reach a fair settlement in a timely and cost efficient manner – in an atmosphere that is healthier for everyone involved.
A PROVORCE divorce case is a matrimonial dispute resolution process in which both parties and counsel commit themselves to resolving their differences fairly and equitably without resort or threat of resort to the courts. In recent years more and more matrimonial attorneys and divorcing couples have been drawn to Collaborative Divorce as a cost-efficient and respectful way of reaching agreements that work for both of the parties and their families. It is not unlike a medical team in which different specialists focus on the care and health needs of the patient.
PROVORCE team members view their professional obligations differently from traditional adversarial divorce professionals. Provorce lawyers view the other lawyer not as an adversary but as a partner in a problem-solving process. Instead of dedicating oneself to grabbing the largest possible piece of the pie for their own client, no matter the human or financial cost, Provorce lawyers are committed to helping their clients achieve the highest intentions for themselves in their post-divorce renegotiated families. The Provorce team is a group of professionals, each skilled in their own area of expertise, working for the benefit of the clients and the clients' family.
PROVORCE lawyers do not act as hired guns. Nor do they take advantage of mistakes made by the other side. They do not threaten, insult, or focus on the negative either in their own client or on his or her spouse. They encourage the highest good-faith problem solving approach from their own clients and themselves. Lawyers are natural problem solvers; however, in conventional litigation, they tend to pull in opposite directions. Provorce lawyers can only succeed if they find constructive ways of addressing both party's concerns.